At the heart of your Financial Accounting
For every business, recording and processing of financial transactions is a critical activity. At the heart of these transactions is our accounting and ledger software – EZBooks.
EZBooks is vital for your business to successfully capture all your business transactions, keep a track of your key performance indicators and drive 100% predictable business growth.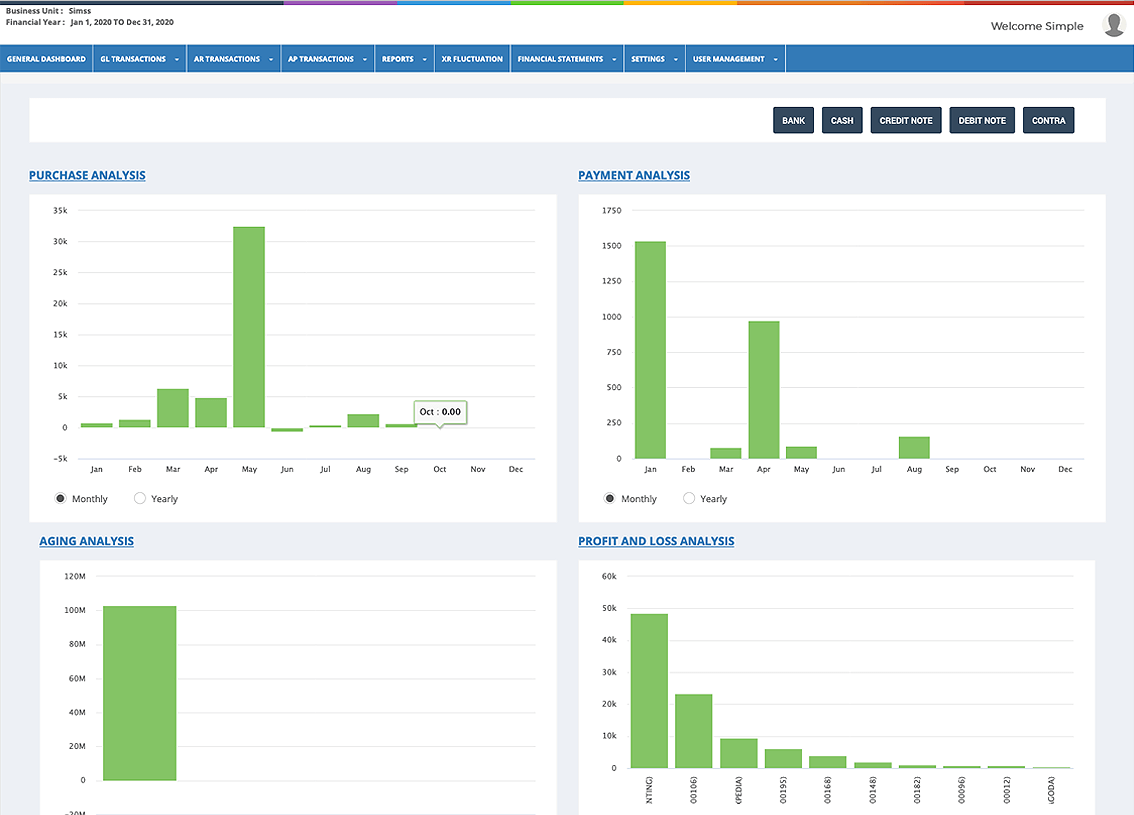 What EZBooks does for you?
Highly Customizable Module
Real-time Customer Dashboard gives you an entire insight of your business
Highly Configurable and Flexible Platform
Set-up your own rules and business policies & Custom fields
Manage multi-currency with daily exchange rate update
Configurable approval policy for Cost items
Manage resources and assets across all your locations
Matches the complexity of your business
Access Control to Specific Business Unit and Financial Year
Auto generation of Customer outstanding statements
Export All Reports in Excel and PDF
Financial Report – Balance sheet, Trial balance, Profit and Loss statement
Real-Time Data Sync
XR gain and loss fluctuations are managed automatically
Agent and Supplier Outstanding report
Agent and Supplier Aging analysis report
EZBooks has powered numerous transactions with safety, security and speed!
0
+
Transactions processed
When it comes to managing your business transactions, EZBooks is a great solution that takes care of your financial accounting and all related activities. EZBooks is a secure cloud based financial reporting solution that allows you to create a general ledger, manage accounts payable, purchase and sales orders and end-to-end bookkeeping.
EZBooks has been created with the vision of empowering businesses to focus on what's important to them and efficiently managing all the financial processes. You can integrate EZBooks with your existing ERP software or use it as a standalone service.
It provides end-to-end accounting solutions that increases efficiency, security and reliability in your reporting and taxation.
EZBooks has been created by Qtech Software with over 15 years of experience in creating Intelligent Software Solutions that drive business results.